I was absolutely thrilled to receive an advanced copy of A Window Breaks via Netgalley. It's a fabulous read and one I would recommend to readers who enjoy fast-paced, high-octane thrillers that take you out of your armchair to a remote retreat in Scotland. It's one of those books where you forget time, and you hope the family will survive before you bust another gut! I haven't read any books by Chris Ewan before but this will be the first of many.
Hurry on over to Amazon. The kindle version is available here!
Book Description:
In C. M. Ewan's thrilling novel A Window Breaks, can a family survive being targeted for death at a remote Scottish hideaway? Perfect for fans of T. M. Logan's Lies and Mark Edwards' The Retreat.
You are asleep. A noise wakes you.
You stir, unsure why.
You turn to your wife. Then you hear it.
Glass. Crunching underfoot.
Your worst fears are about to be realized.
Someone is inside your house.
Your choices are limited.
You can stay and fight. Or run.
What would you do?
Paperback: 400 pages
Publisher: Pan; Main Market edition (February 20, 2020)
Tom, a high powered lawyer, and his wife Rachel are separated. After losing their son in a car crash — a joyride which resulted in killing his passenger and their daughter being mugged at a gala event — their relationship, or lack of, is on a downward spiral. Rachel is well written as the grieving partner, and her stress evident by her mannerisms and behavior. The writing is impeccable, a style I really enjoy. Poetic descriptions which are not labored, but scattered throughout the prose to put you at every scene. All senses are catered for!
The upside of Tom's day is an offer from Lionel he cannot refuse. Some time to build bridges at his secret retreat in Scotland. But the idyllic surroundings aren't as idyllic as Tom had hoped. If a home invasion isn't threatening enough, the internal struggles he senses even from the start reveal a much greater turmoil along with its terrible secrets. Tom must protect his family at all costs. I kept wondering if he was up for the challenge and whether he would win the love of his wife once more. But her attentions seem elsewhere. Small hints sprinkled along the way tell us all is not well with each individual, and perhaps someone knows more than they are telling. You hope at the halfway point that this book will be an emotionally resonant story of loss, grief, and renewal.
Sharply written with twists and turns, this story hurtles along at breakneck speed. The only nitpicks I had were the grief over Michael's death wasn't as deep for Tom as they could have been, at least it appeared that way. Maybe the extra layers shown in Rachel's grief were sufficient and skillfully contrasted with those of Tom's. He must keep a level head as the past trauma continues to shape his decision-making. His flashbacks about Michael's death although vital, were distracting at times. It's important to hear Tom's internal monologue and show what may have happened in Michael's last moments. But a divider to separate the time frames would have been an easier read. I felt it jumped around too much and I had to go back to read a few paragraphs to reorient myself. Some of the more dramatic scenes were slightly long-winded, but because of the pacing, you really can't get there quick enough.
It's a brilliant story and one I would recommend in any book club. An acutely observed family drama with bone-chilling suspense. Hard to put down and something you'll enjoy diving back into at the end of the day. The personalities of each individual are so well drawn, you might think you've guessed the ending. But think again. CM Ewan has a knack of teasing out his twisty plot at just the right pace, leaving you on the edge of your seat.
This is definitely an author to watch!
Thank you Netgalley, the author and the publisher for allowing me an advanced copy of this book to review.
What others are saying:
Praise for A Window Breaks
'Fantastic' – Lee Child
'Totally addictive' – Ann Cleeves
'A thrill a minute page-turner' – Simon Kernick
'If you only read one thriller this year read this' – C. L. Taylor
'Smashed my way through this . . . nerve-shredding' – Tim Weaver
'Brilliantly crafted, excruciatingly tense' – Sharon Bolton
About the Author: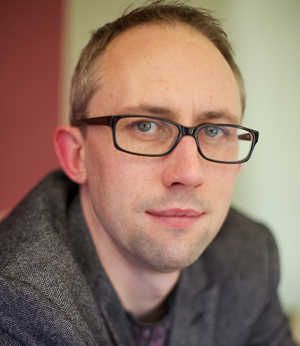 Chris Ewan is the critically acclaimed and bestselling author of many mystery and thriller novels. His work has been called "truly compelling" (Daily Express), "chilling and thoroughly enjoyable" (Observer) and "outstanding" (US Publishers Weekly), and his books have been hailed as "popular fiction at its best" (The Spectator) and "crime writing at its best" (Sydney Morning Herald). Writing as C.M. Ewan, his latest thriller is A WINDOW BREAKS.
He is also the author of THE GOOD THIEF'S GUIDE TO … series of mystery novels. THE GOOD THIEF'S GUIDE TO AMSTERDAM won the Long Barn Books First Novel Award and is published in thirteen countries. The complete series comprises THE GOOD THIEF'S GUIDE TO AMSTERDAM, THE GOOD THIEF'S GUIDE TO PARIS, THE GOOD THIEF'S GUIDE TO VEGAS, THE GOOD THIEF'S GUIDE TO VENICE and THE GOOD THIEF'S GUIDE TO BERLIN.
Chris's first standalone thriller, SAFE HOUSE, was a number one bestseller in the UK and was shortlisted for The Theakstons Old Peculier Crime Novel of the Year Award. He is also the author of the thrillers DEAD LINE, DARK TIDES and LONG TIME LOST, and the Kindle Single short story, SCARLETT POINT.
Born in Taunton in 1976, Chris graduated from the University of Nottingham with a degree in American Studies with a minor in Canadian Literature, and later trained as a lawyer. After eleven years living on the Isle of Man, he recently returned home to Somerset with his wife and two children, where he writes full time.
Sign up to the Chris Ewan newsletter for regular updates, advance information about new books, competitions, giveaways and more. Receive your FREE copy of THE GOOD THIEF'S GUIDE TO MURDER when you join today! Here.
Other books by C.M. Ewan
Website: https://chrisewan.com/